You also have access to a fitness center equipped with 3 machines:
An elliptical machine
An electric bike
A vibration plate
Please note that the use of these equipment is your responsibility.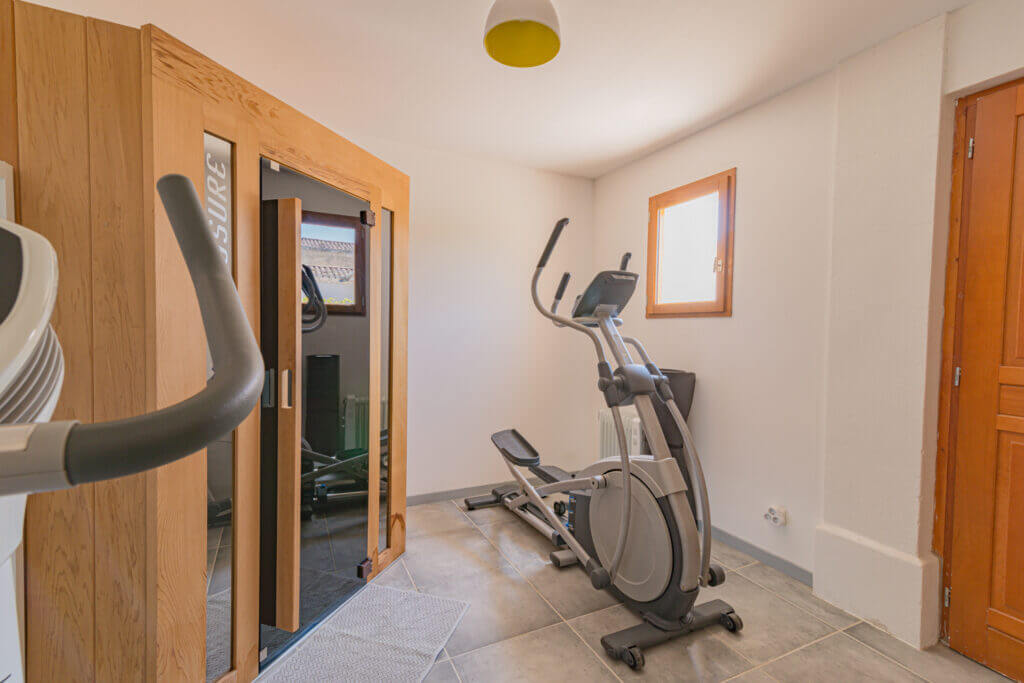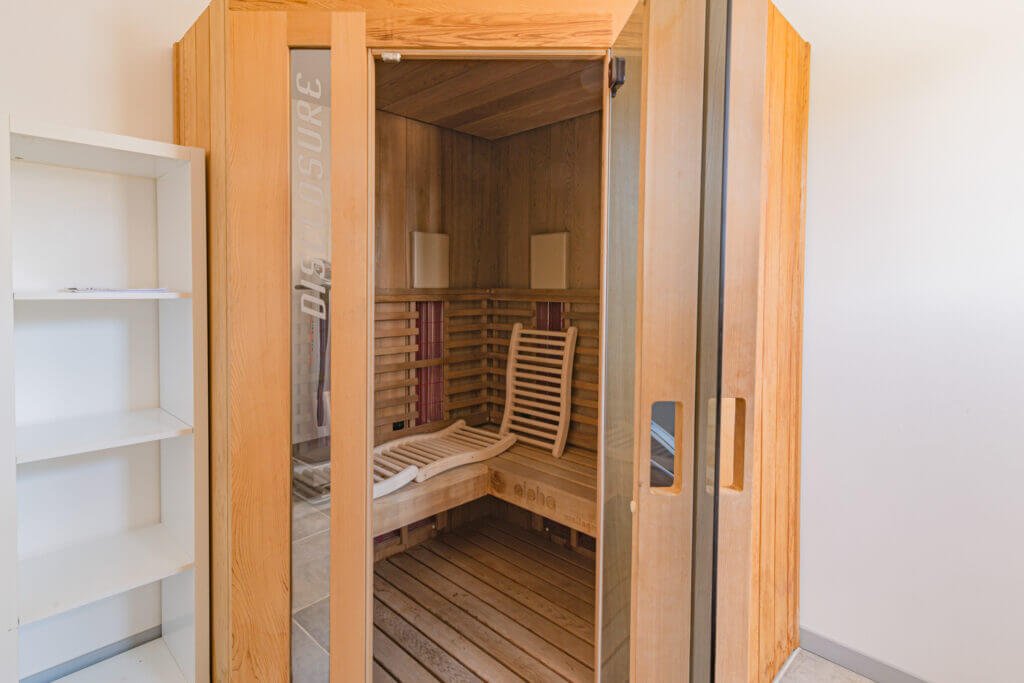 The numerous benefits of this type of sauna have been proven, offering health and relaxation benefits.
You can enjoy it at your convenience, with a capacity for up to 4 people. Experience revitalization and relaxation in our infrared sauna.